Categories
UTV Clutch
Belts, Clutch Kits, Sheave
[ echo $pageCount ?> ]
echo $pagination ?>
[ echo $pageCount ?> ]
echo $pagination ?>

Looking for technical advise? Have questions about a particular UTV? You'll want to visit Side X Side Forum for information and discussions on all major UTV models in the Yamaha Rhino Forums, Polaris Ranger RZR Forums, and Kawasaki Teryx Forums.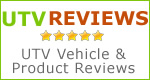 Before your next UTV purchase do your research by reading Yamaha Rhino reviews, Polaris Ranger reviews, Kawasaki Teryx reviews, RZR reviews and comparison reviews at UTV Reviews.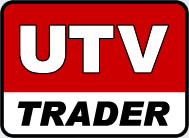 UTV for sale! If you're looking for a pre-owned used Utility vehicle, be sure to visit UTV Trader. Here you'll find hundreds of listings for used Rhino's, used Polaris Ranger RZR, as well as after-market parts and accessories for your UTV.